Foundation Programme
The Foundation Programme is a two-year general training programme which forms the bridge between medical school and specialist/general practice training. Trainees will have the opportunity to gain experience in a series of placements in a variety of specialties and healthcare settings. Learning objectives for each stage will be specific and focused on demonstration of clinical competences.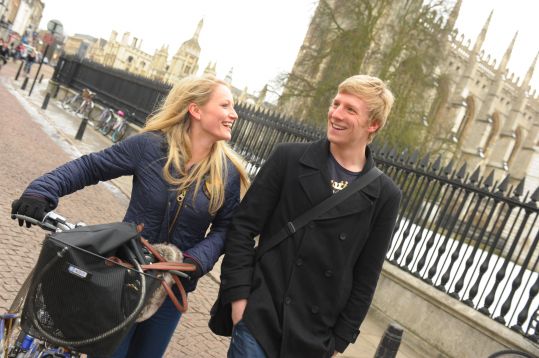 Foundation Year 1 (F1)
The first year of the Foundation Programme builds upon the knowledge, skills and competences acquired in undergraduate training. The learning objectives for this year are set by the General Medical Council (see their website for more details: http://www.gmc-uk.org/ full registration is based on the achievement of specific competences. Please refer to the Deanery website for more information (https://www.eoedeanery.nhs.uk/medical/page.php?area_id=62)
Foundation Year 2 (F2)
Typically, F2 placements will be allocated during the first year to afford doctors in training and their supervisors some flexibility and choice in response to early training experiences.
The second year of the Foundation Programme builds on the first year of training. In the F2 year the main focus is on training in the assessment and management of the acutely ill patient. Training also encompasses the generic professional skills applicable to all areas of medicine - team work, time management, communication and IT skills.
For any programme related queries please contact the Foundation Programme Coordinator at PGMCFoundation@medschl.cam.ac.uk or 01223 256229.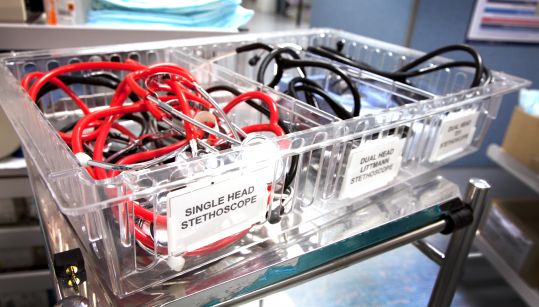 ---
Foundation ePortfolios
This is an extremely important area of your work during the Foundation Programme.This is where all your assessments are recorded, together with the formal records of your meetings with your Educational Supervisors and Clinical Supervisors.
This is a web-based Portfolio and can be found at https://www.nhseportfolios.org.You will be issued with an individual User Name and Password—the first time you log on you will be asked to change this somewhat complicated password to something more memorable.
If you have problems with your ePortfolio your first point of contact will be Emma Shone in PGMC. She can help with resetting forgotten Passwords and updating various areas of information.
A user guide is available on the ePortfolio system once you have logged on.It can be found at: Help> User Guides> Foundation Trainee User Guide (PDF).
It is essential that you take the time at the start of your PFPP week to take a look at your ePortfolio and check that the details, including your email address, are correct.
---
Educational and Clinical Supervisors
Another very important area for you, not only whilst you are in the Foundation Programme, but at all stages of your medical training.
You have been assigned an Educational Supervisor and this information is on your ePortfolio.If you cannot identify who this is, please get in touch with us.
Please ensure that you take the time very soon after you start to make arrangements to meet with your Educational Supervisor as soon as possible.Given that you are starting in August, it is possible that your Educational Supervisor will be on leave, in which case get in touch with their Secretary to arrange a meeting as soon as you can after their return from leave.
The importance of this first meeting cannot be over-emphasised and so we stress that you need to get this meeting arranged as an absolute priority. Should you experience any difficulty with this step—again, please get in touch with the Foundation Programme Coordinator and we will do our best to help.
You will also need to meet with your Educational Supervisor at regular intervals during your F1 year. Please note your educational supervisor will remain the same for the entire year (August 2013 to July 2014) unless you rotate to a new Trust.
Your Clinical Supervisor will be allocated to you by the PGMC.
At the end of each post, your Clinical Supervisor will need to complete the "Clinical Supervisors End of Placement Report".
As from August 2012, Clinical Supervisors will again have access to your ePortfolio whilst you are working with them. The Clinical Supervisor's End of Placement Report needs to be completed before your Educational Supervisors End of Placement Report.
You will need to get these reports completed for each of your three F1 posts.(See also page 7 of this newsletter)
---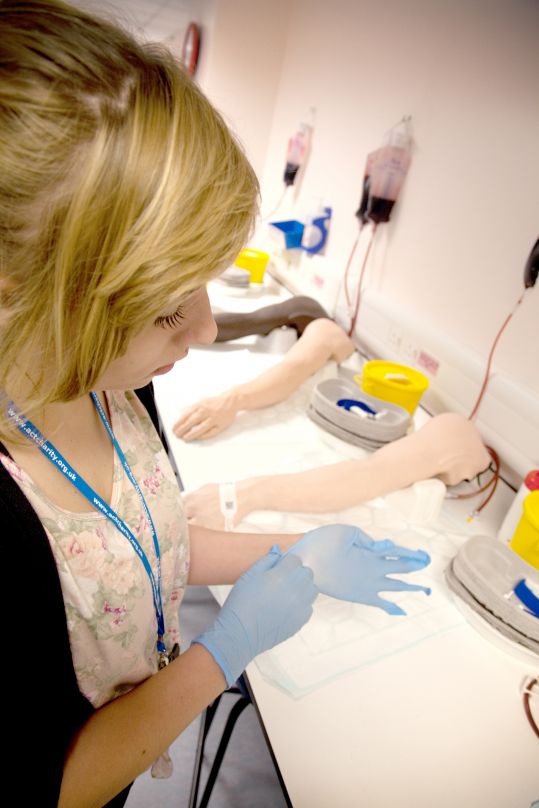 Friday Teaching Session
Both the F1s and F2s have mandatory teaching sessions every Friday.
Foundation Year 1 : 12:00 pm to 1:00 pm in the Anaesthetics Seminar Room on Level 4.
Foundation year 2 : 1:00 pm to 2:00 pm in Neuroscience BSpur Room.
Attendance and Requirements for the Friday Teaching sessions :

You need to attend this teaching OR present the reason for your absence (e.g. annual leave, on nights, post nights, sick leave).
The Foundation School requires an attendance rate at such teaching sessions over the year of ≥70% - including authorised absence.Authorised absence is where you have let PGMC staff know the reason for your absence. If you do not, you will be marked as 'Unauthorised Absence' - and it will count against you in the final calculation. Please send apologies to the Foundation Programme Coordinator.
Not achieving the required attendance rate is a reason for failure to be signed off at the end of your F1 year.
Keep the PGMC informed if, for any reason, you are unable to attend teaching: ring, drop us an email.There is no excuse for not keeping us informed.
---
ELearning for Health for Foundation Year 1
Recommended modules for FYs on safe prescribing
All the modules below are located within the Good Clinical Care section:
·Prescription Writing
·Information Sources at Ward Level
·Medication History Taking and Prescribing on Admission
·Safe Use of Injectable Medicines – part 1
·Safe Anticoagulation
·Prudent Use of Antibiotics – part 1
·Safe Prescribing of Insulin
How to log in:

·Link is http://www.e-lfh.org.uk/

·Click on "Log into your e-learning" and then type in your user name and password

·Click on "Launch e-LfH Learning Management System"

·Click on "Home" on the left of the screen

·Click on "My Learning"

·Click on the "My Courses" tab and then click on "Good Clinical Care". The safe prescribing modules listed above are all located within this section. Choose a module to complete (see above).

·Alternatively after clicking on "Home" you can find individual safe prescribing modules using the "Advanced Search" option using a keyword e.g. insulin.

·Completion of modules

·Once you have completed and have reached the last slide of each module entitled "session summary", you should click the "x" in top corner to close the module. Go back to the "My Learning" screen and you will see the module recorded as complete. Once you have completed the relevant modules (as advised above) in the Good Clinical Care section, you can print a certificate. You will need to show the course co-coordinator this at the end of your training before you can be signed off.

·Printing completion certificate

·Click on "My Learning" then "My Courses". You will see under the "Good Clinical Care" link the "Action" heading and an icon. Click on the icon and you will be able to print a certificate that will indicate which of the modules in this section you have completed.
---