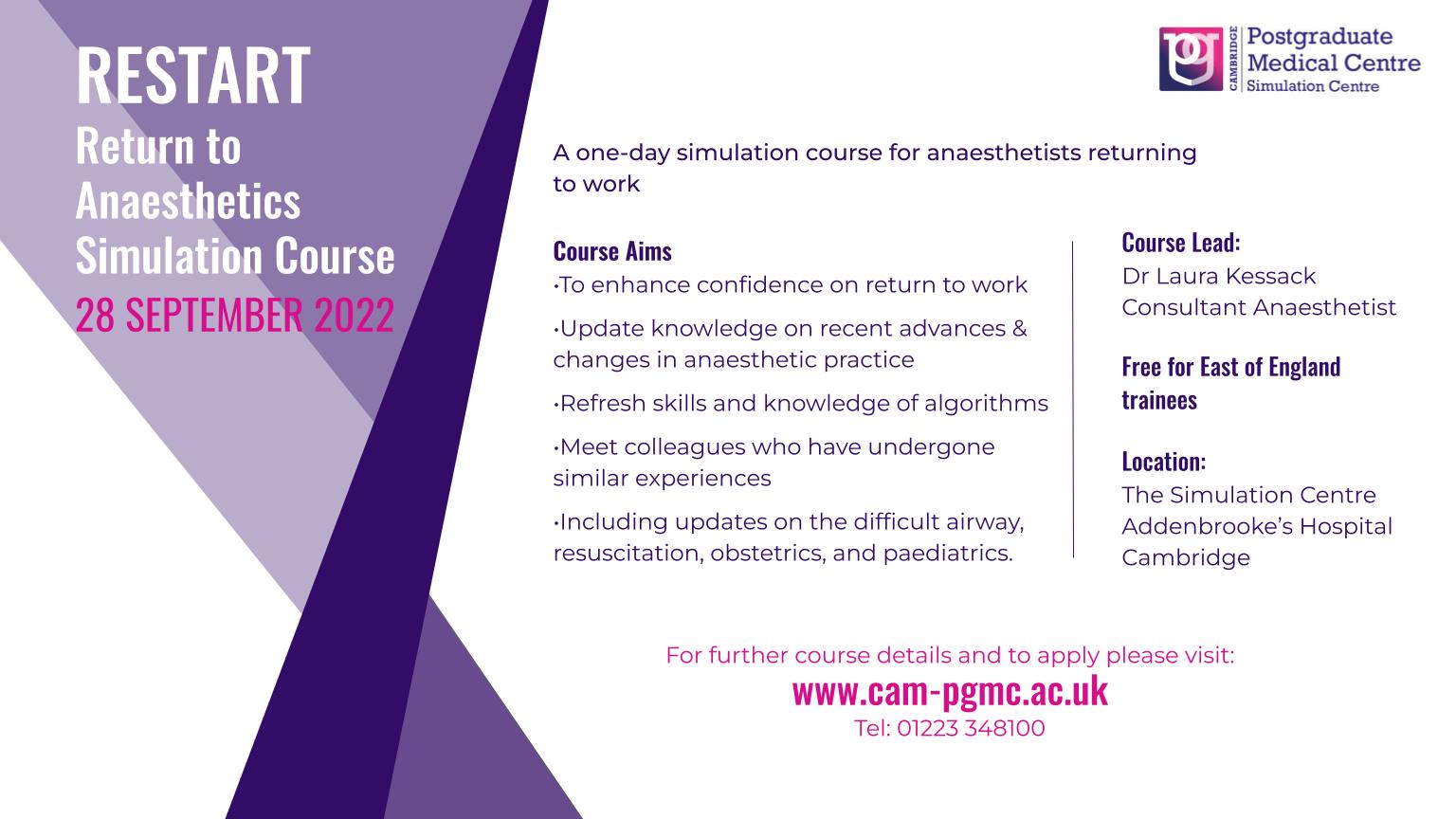 TIMINGS
The session is scheduled to start promptly for 9am. Please ensure that you are on site for registration at 8:45.
There will be a morning coffee break and a lunch break at approx 12:45. Lunch will be catered for.
AUDIENCE
Numbers are limited to 8 delegates
Free for East of England trainees (HEE funded)


HOW TO APPLY
To apply for the course you will need to log in to the website with your username and password.
If you do not have a username and password you will need to register first.
Once you have logged in please click Apply at the top of this page to apply for this course.
If no Apply button is visible the course is full.
Please check that the email address you have signed up to the website with is the correct email address
before making your application as this is the address your confirmation details and pre-course material will be sent to.
ENQUIRIES
If you have any queries or problems which are not answered above, please contact the Simulation Administrator
on 01223 217059 or via the Enquiries box to the right.