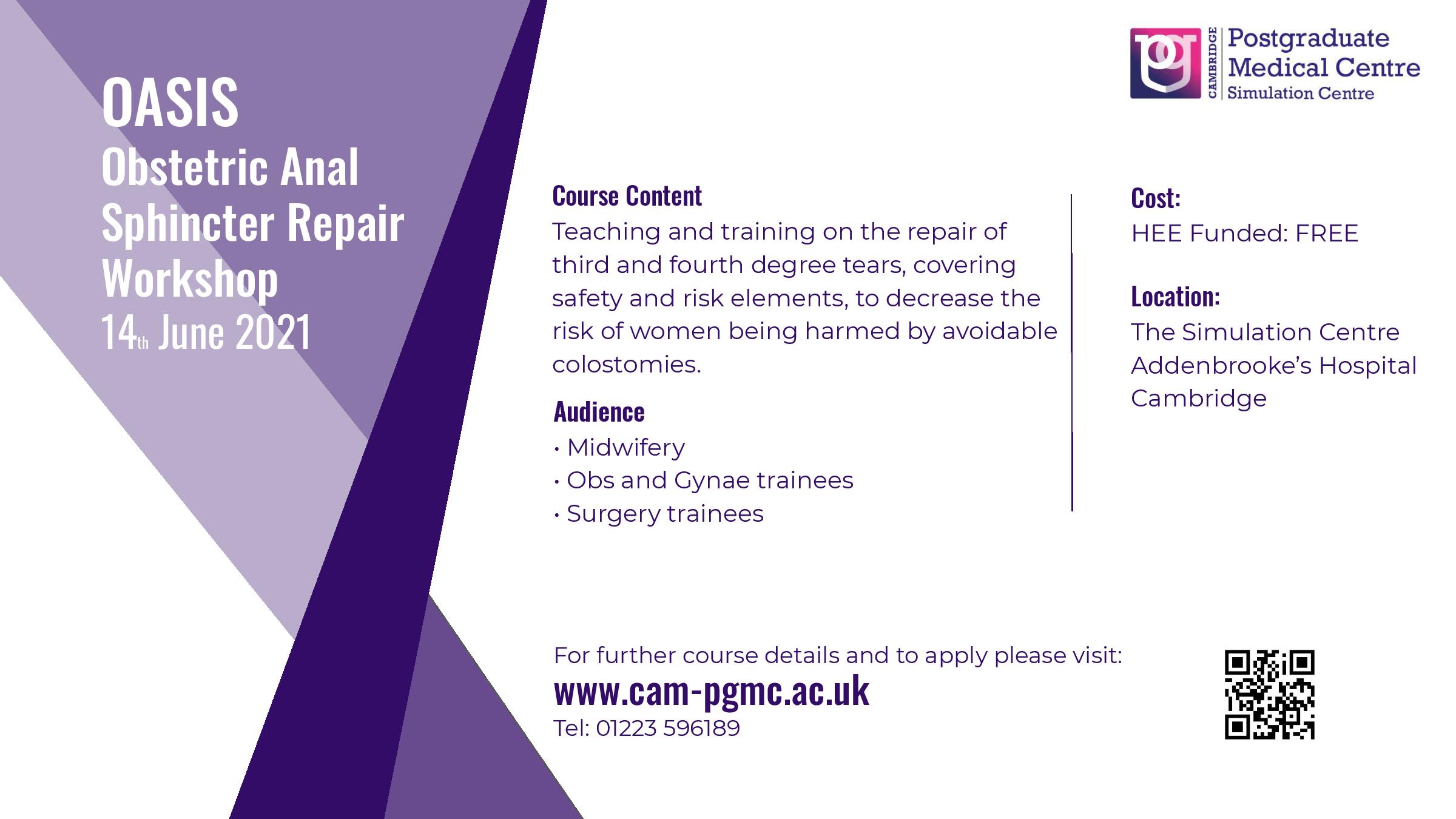 This course is a 1 day multidisciplinary training for midwifery, obstetrics & gynaecology and surgery.
There will be teaching and training on repair of third and fourth degree tears, covering the safety and risk elements on a sphincter repair trainer.
The course will be free for ST2 and ST3 East of England delegates
IMPORTANT INFORMATION
Funded place are available for trainees working in HEE Funded training post in Obstetrics & Gynaecology and surgery ONLY, you must be employed in this post on the date of the course to be eligible for a funded place. Should you book a funded place you are not entitled to you will be removed from this course.