East of England Trainees
The East of England Deanery has approved funding for a limited number of places for trainees in a deanery training post.
To apply, please complete an application which will be sent to the deanery for approval for funding. We will contact you directly once this has been approved. Please note should you receive a funded place, and fail to attend the course you may be liable for the course fee.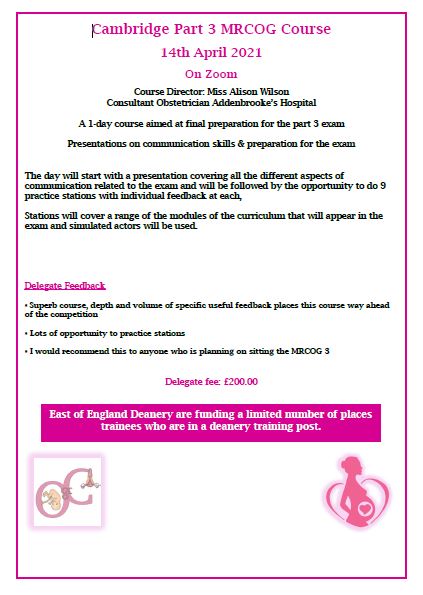 The course is held at online via zoom.
Please be advised that your course fee is refundable for up to 14 days following your application. Thereafter course fees are non-refundable.