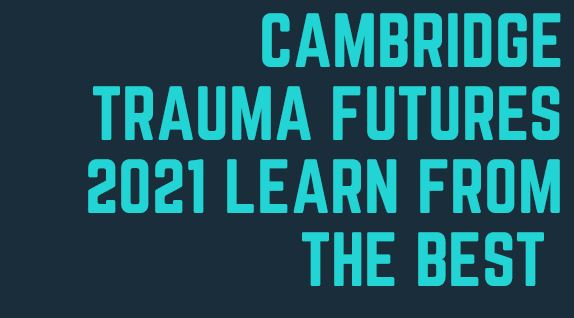 Virtual course to be held on online
This virtual conference aims to provide a broad perspective for clinicians looking after trauma patients. Showcasing the very best speakers in trauma with up to date research and cutting edge clinical practice, including Victoria Brazil, Professor of Emergency Medicine and Director of Simulation at the Gold Coast Health Service and Matthew Costa, Professor of Orthopaedic Trauma Surgery at the University of Oxford and Honorary Consultant Trauma Surgeon at the John Radcliffe Hospital, Oxford.
If you have ever wondered how orthopaedic surgeons organise research, how best to train trauma teams, whether helicopters should carry blood or to care for the obese trauma patient? Then this conference has something for you.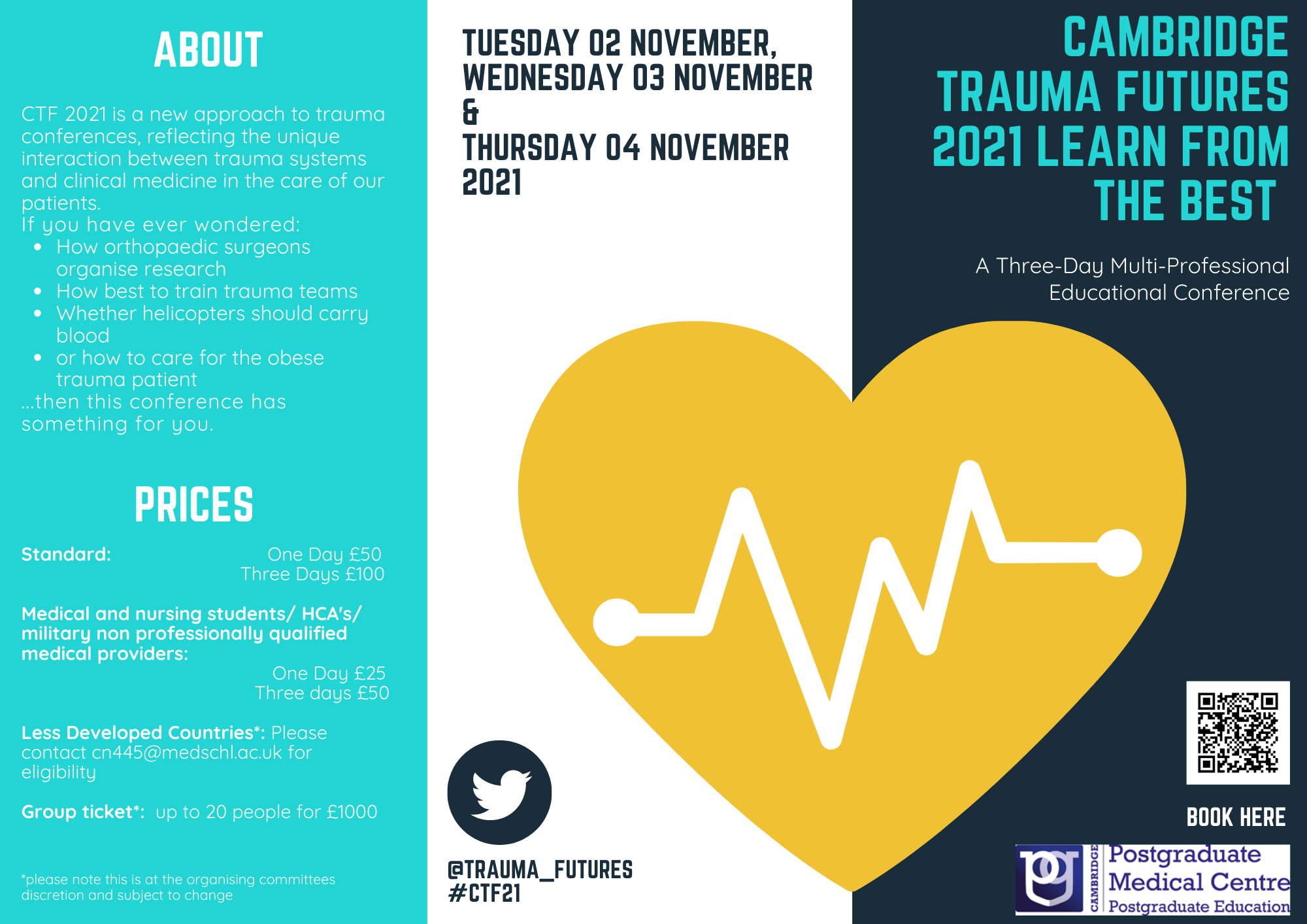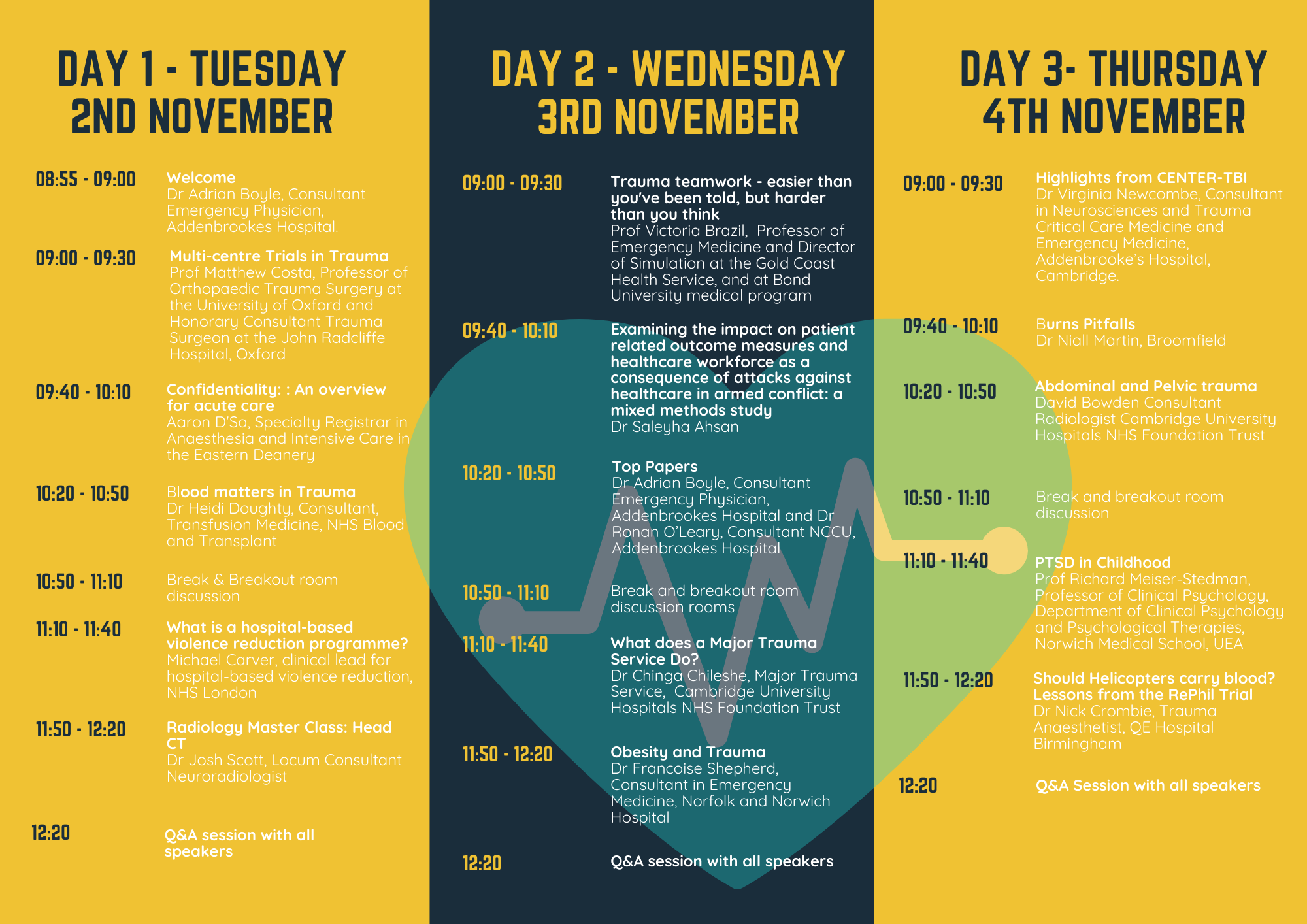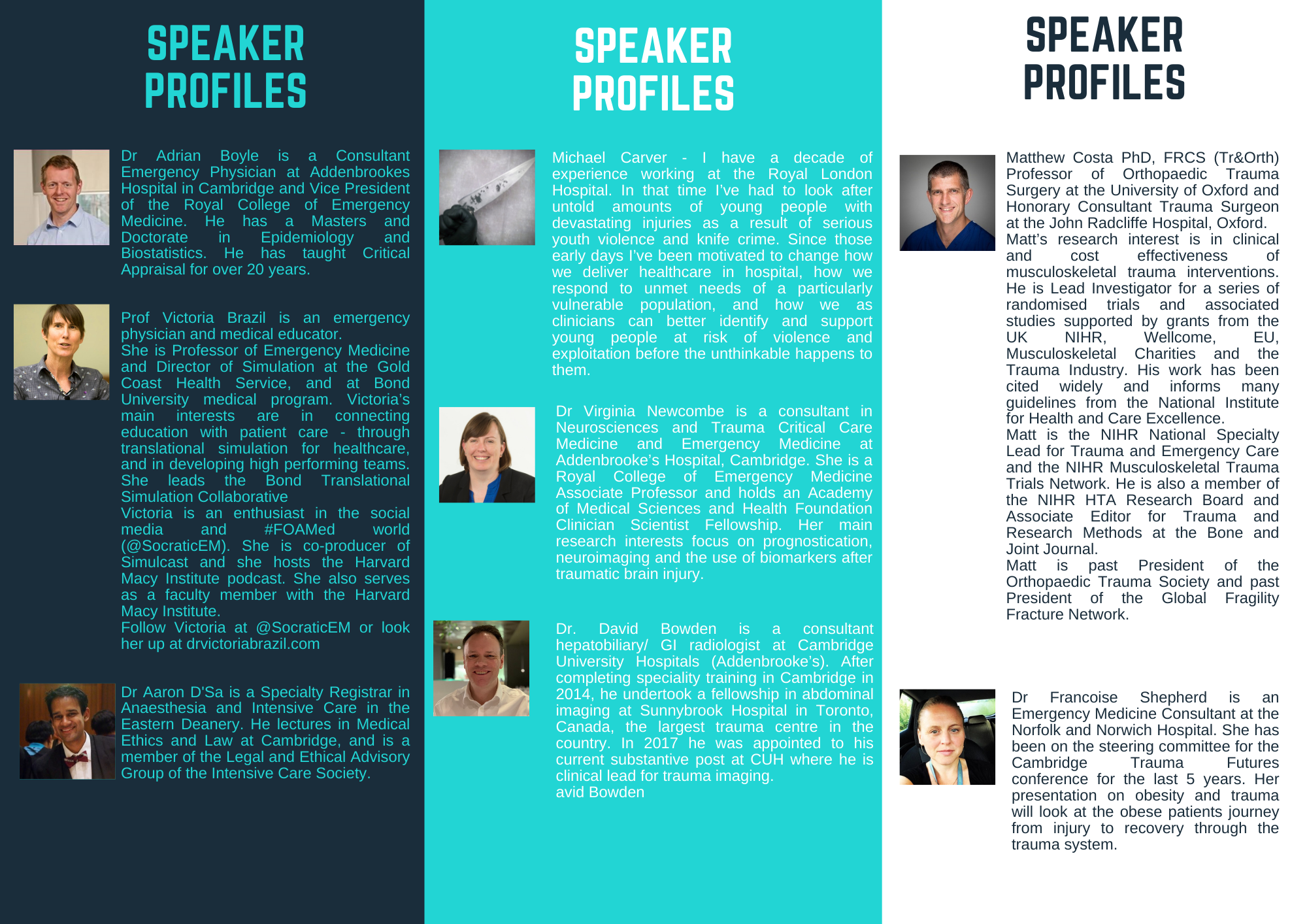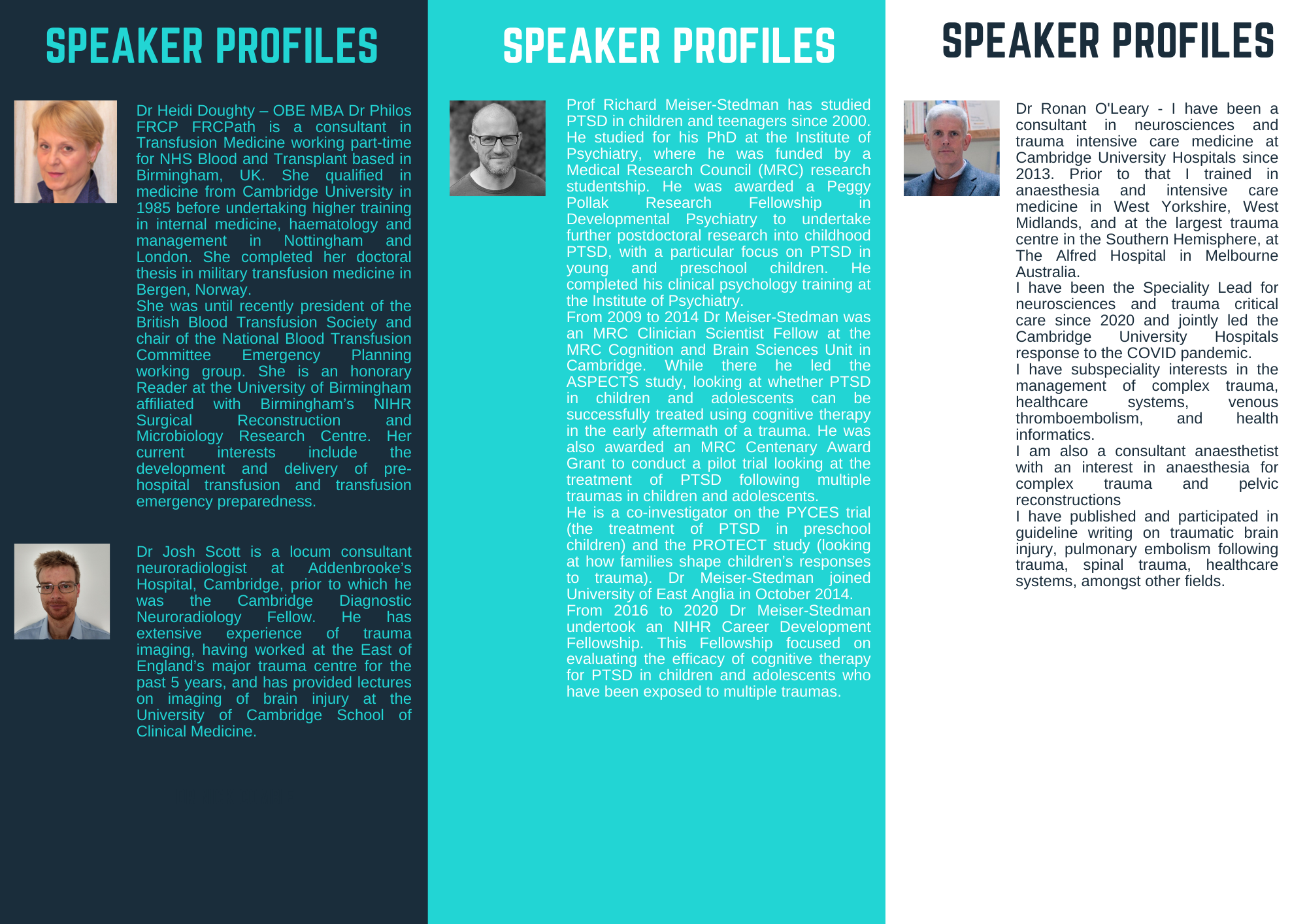 Standard: £50 per day/£100 whole conference (three days)
Medical and nursing students/ HCA's/ military non professionally qualified medical providers: £25 per day/£50 whole conference (three days)
Less developed countries*. Please contact cn445@medschl.ac.uk for eligibility
Group ticket: up to 20 people for £1000*. Please contact cn445@medschl.cam.ac.uk
*please note this is at the organising committees discretion and subject to change