BASIC (Basic Assessment and Support in Intensive Care) Cambridge
Thursday 16 and Friday 17 July 2020 Deakin Centre, Level 1, Addenbrooke's, CUH, Cambridge, CB2 0QQ
This course is for doctors new to Intensive Care Medicine. It is only open to those who have received a confirmation after their initial booking.
IMPORTANT INFORMATION PLEASE READ BEFORE BOOKING
You will be required to enter the PIN provided by the course Administrator, Kate Tarbet, as part of the application process.
East of England Trainees MUST select over the phone for the holding fees, if this fee is paid online a cost will be incurred and only a partial fee can be returned to you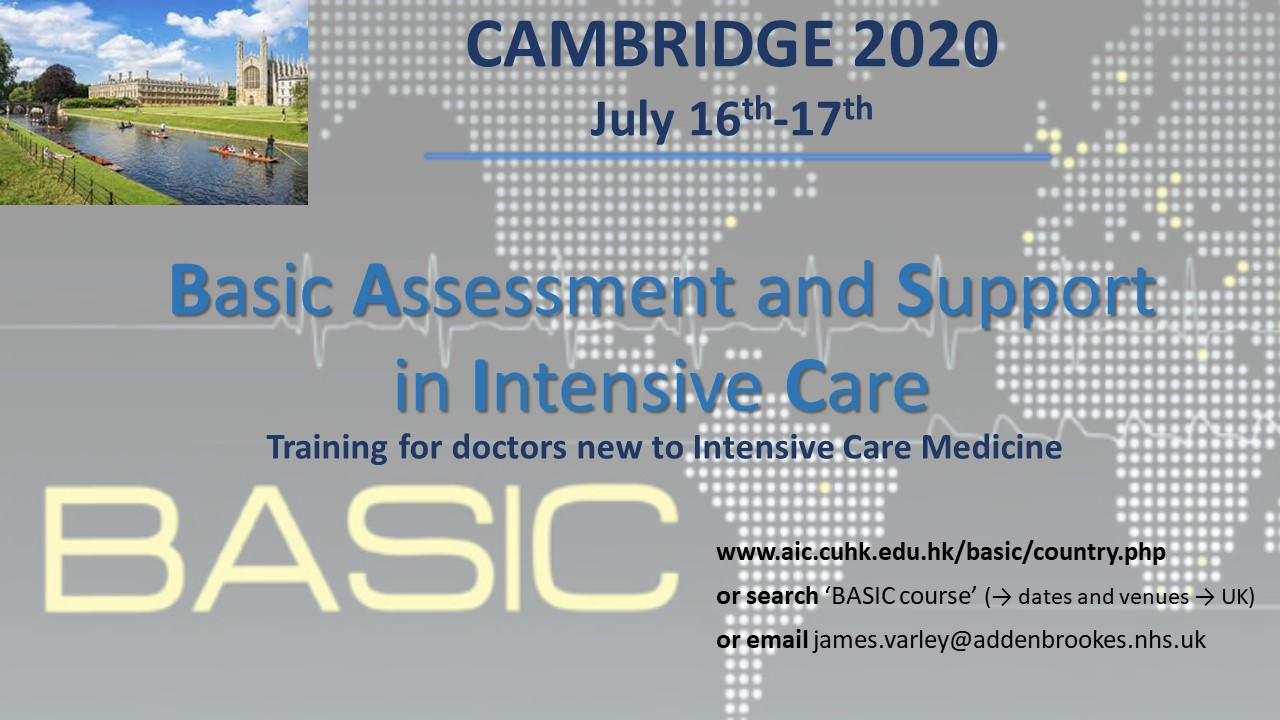 Places are only secured once payment has been received.
Please be advised that your course fee is refundable for up to 14 days following your application. Thereafter course fees are non-refundable.