AF and Stroke Update
Half day price for only £35!!! Please call Ryan for details on 01223 348885
.
.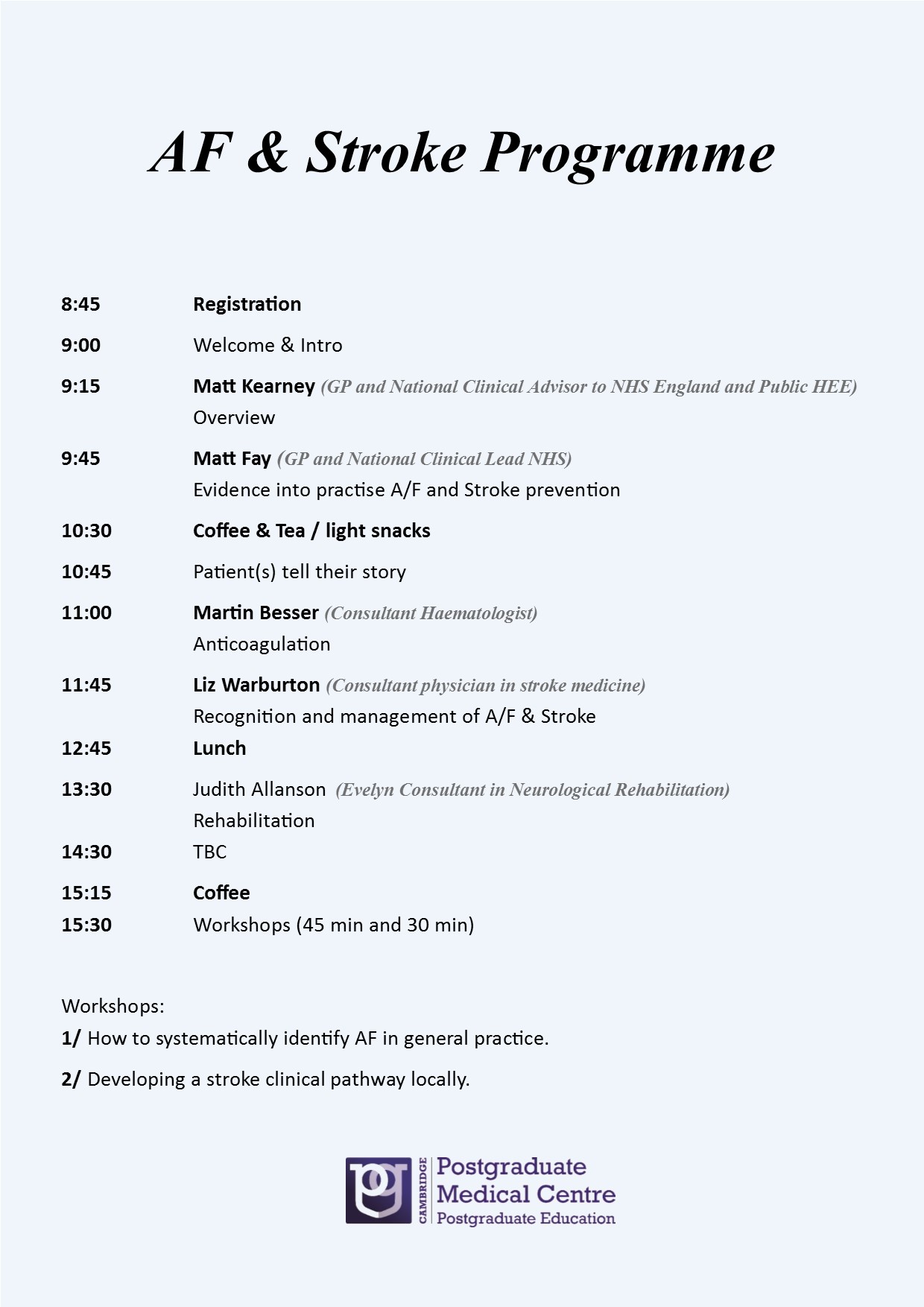 One full day update on AF and Stroke with world class doctors at the The Deakin Centre, Cambridge.
Not only will you receive cutting edge teaching with interactive workshops and a full understanding of how to recognise and manage both AF and Stokes, but how to take charge to prevent strokes in the first place. Designed with a Primary Care focus.
The day includes; free drinks (tea, coffee, juice, water, etc.), a three course hot lunch, continuous snacks throughout the day and is accompanied by free parking.