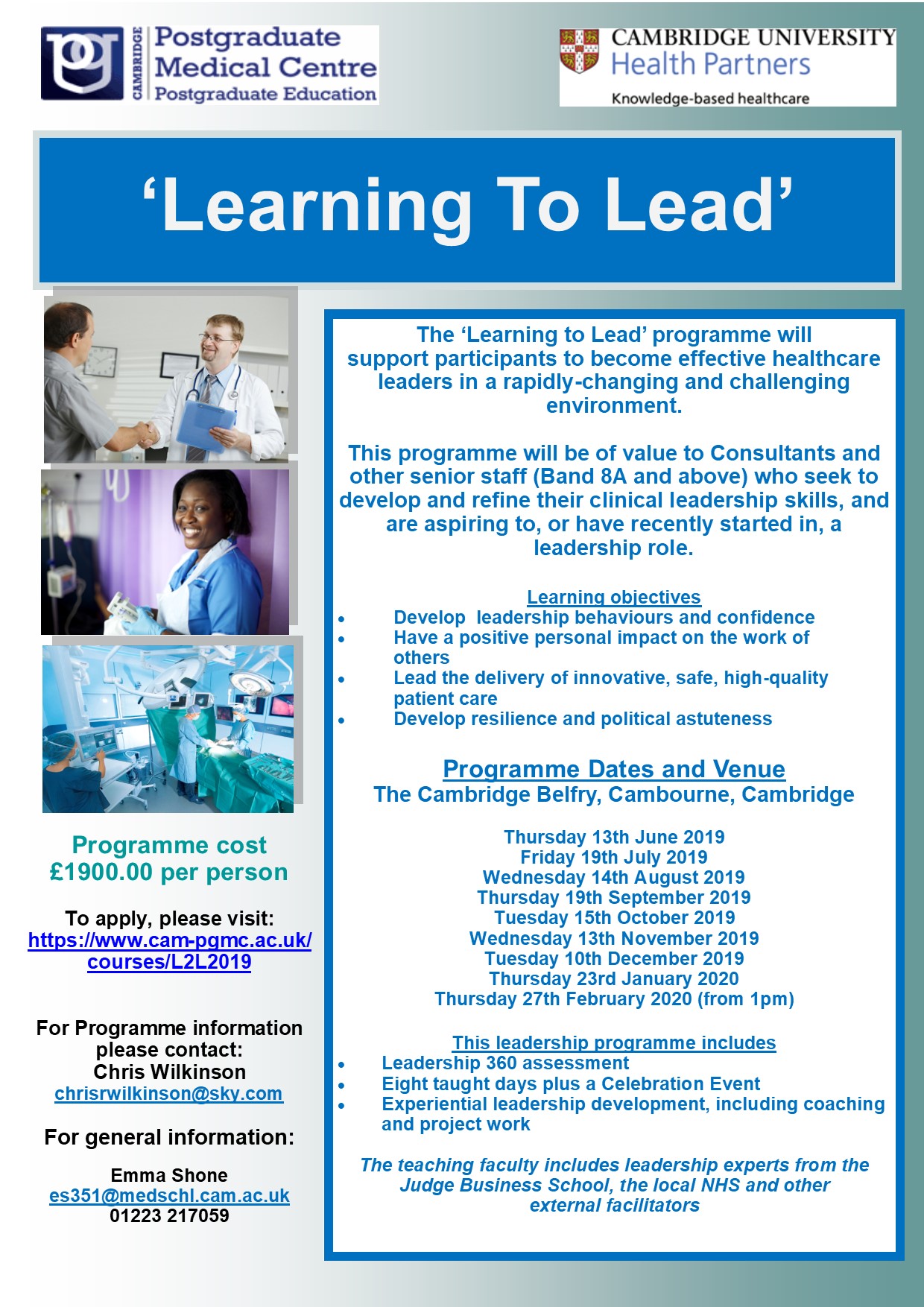 To make your application, please complete the online application form and attach a copy of your CV.
Once your application is made, your application will be sent to the Course Director, Chris Wilkinson who will contact you to confirm your place on the programme.
Please note: Payment for the course will be required once your place on the Programme is confirmed, please do not make payment on application.
Applications are now closed.
If you have any further questions, please contact Chris Wilkinson, Course Director at chrisrwilkinson@sky.com or Emma Shone, Programme Administrator at es351@medschl.cam.ac.uk

You can download the programme overview by clicking on the below link.
Learning to Lead Programme Overview