IF YOU ARE A CONSULTANT OR WORK OUTSIDE OF EAST OF ENGLAND
Please apply here: https://www.cam-pgmc.ac.uk/courses/CCCEG-2019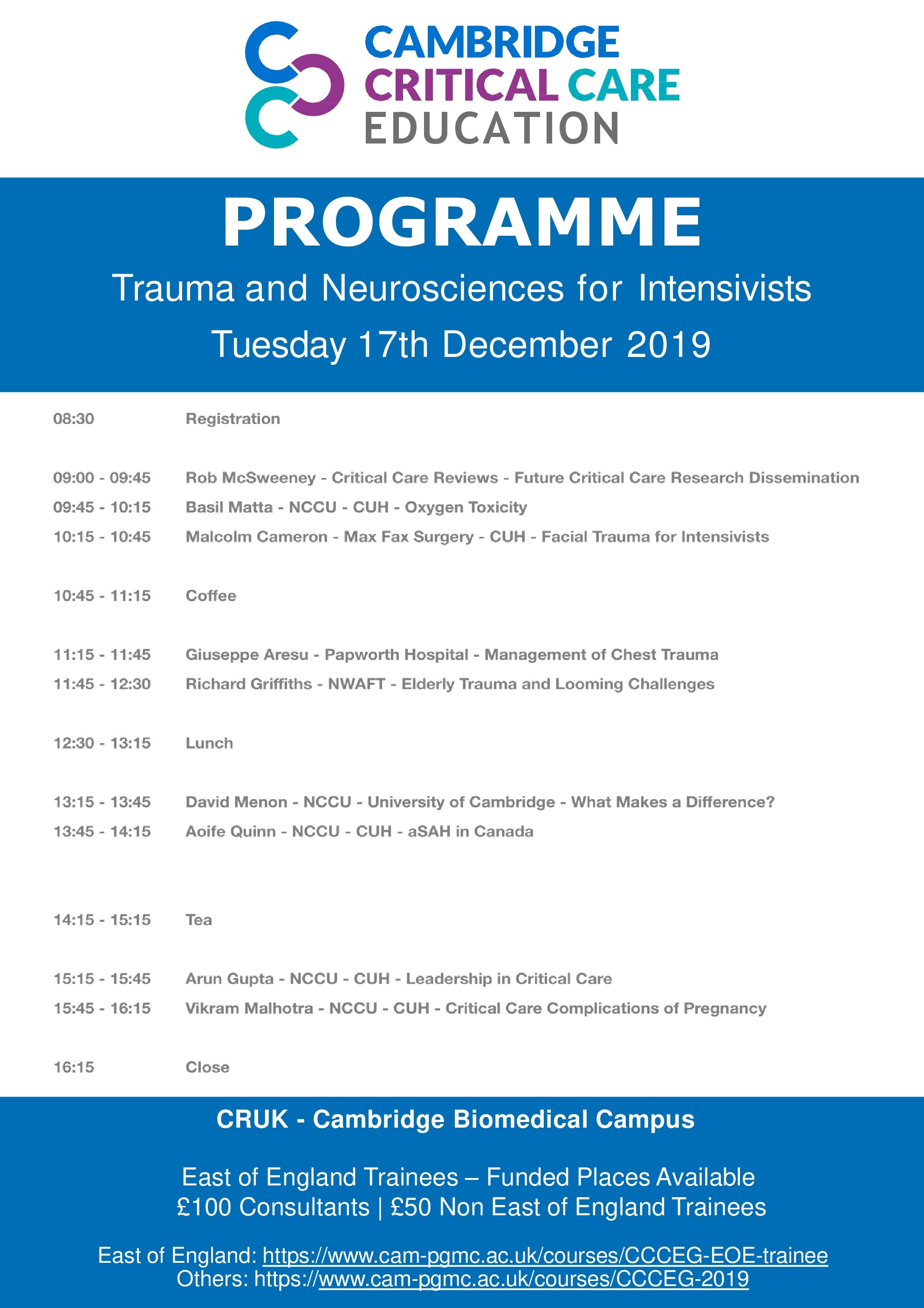 ICM and Anaesthesia Trainees:
HEE are funding 25 places for ICM and Anaesthesia Trainees, please apply online here. Once the course administrator has received your application, it will be sent to the deanery for approval. Once the deanery has approved funding for your place. The course administrator will be in touch to take card details as a holding payment should you fail to attend the course.


Other EoE Trainees:
There is a separate fund for other EoE trainees, please apply here online. Places are limited and will be offered on a first come first service basis.


Please be advised that your course fee is refundable for up to 14 days following your application. Thereafter course fees are non-refundable. If you fail to attend the course or if you cancel your place after this 14 day window you will be charged the full £50