Please note depending on how COVID progresses we will follow international, national and regional guidelines regarding COVID and it may be necessary to run the course in a different format or cancel the course.
This two-day course is designed to cover the theoretical component required for the RCOG ATSM in Advanced Labour Ward Practice and will thus be suitable for ST6/ST7 trainees registered for this training module. It is also suitable for any clinician who spends a significant amount of time on the labour ward, wishing to advance or update their knowledge and skills. Due to the uncertainty regarding the need for social distancing this course is currently only available to those working in the East of England region as defined by HEE.

If you are a ST6 or ST7 East of England Trainee and believe you are entitled to have your course fee paid in full by Deanery Funding, please follow the link to a separate application https://www.cam-pgmc.ac.uk/courses/ATSM2022EofE

The course program consists of a mixture of core lectures, interactive sessions and small group hands-on training or discussions, designed to encourage debate and discussion. A strong objective of the course is to cover topics that obstetricians are less familiar with, are difficult to cover in a textbook, or that are best taught by discussion. The program features a range of high quality speakers from a variety of different clinical backgrounds.
Day 1 will be online and day 2 will be held face to face at Hinchingbrooke Hospital Education Centre Hinchingbrooke Hospital, North West Anglia NHS Foundation Trust. Please note you must attend both days.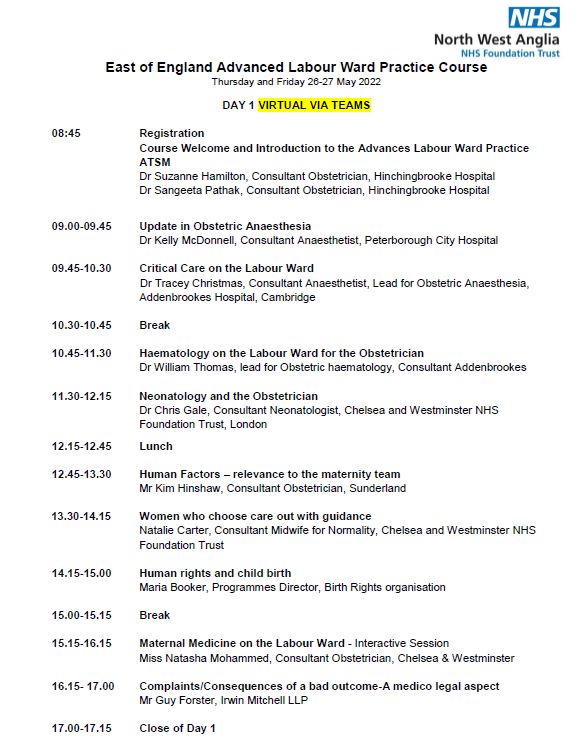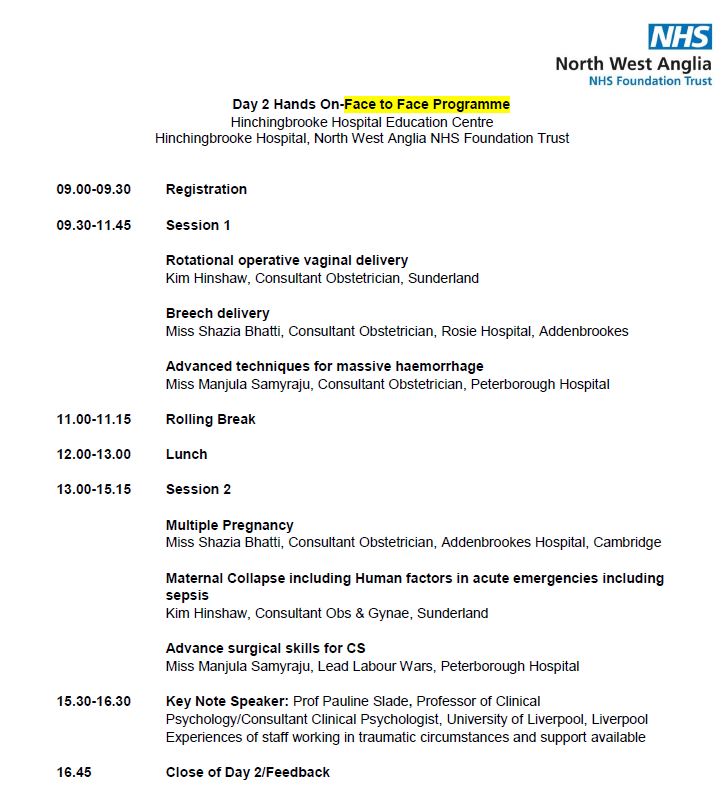 Please be advised that your course fee is refundable for up to 14 days following your application. Thereafter course fees are non-refundable. We only consider an application complete once payment is taken.